I thought I would give everyone a peek at how my stamps are packaged and sent to customers. Each stamp is individually packaged in a quality clear bag along with enough static cling mounting foam and an example on front and back of packaging of the image itself.
If you might be interested in checking out these and other images, please click on this button: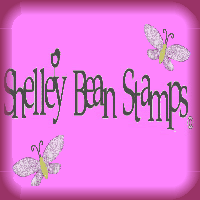 I hope everyone checks out my new venture, leaves me some feedback, becomes a follower, and I would be entirely flattered if they wanted to purchase one of my original hand drawn stamps.
There are some terrific challenge entries going on with our current Red, White and Blue challenge. Thank you all for your wonderful submissions. There is still time to share with us what you made along this theme. Look at this link for all the details:
Red, White and Blue Challenge.
I am very honored and excited to be picked to participate in the Canadian Nickel Scrapin Blog hop this weekend. Please check in to see what fun things we will all share with you. I hope you remember to check us out. I for one will be offering some bloghop candy! Woohoo!
And last but not least...I am still waiting to hear back from one of my prize winners in the big double prize giveaway. If they have not responded by Thursday evening, I will re-draw for the Indie Art Cricut cartridge. So.....you may still win.