Welcome to the Anything Goes Blog Hop!! We are pleased to have you here. We hope you enjoy seeing all the fabulous projects on each blog in this hop. We are giving you 2 days to hop. We all know how busy lives can be:) Shelley the host of this hop has a great blog candy package for 1 lucky winner! All you have to do is comment and be a follower on each blog in this little hop! You should have started at
Shelley's blog.
If you didn't please go to the beginning. We don't want you to miss a single great project in this line up. I will provide the full line up at the end of this post in case you have gotten lost along the way. Shelley ships to the US only.
Hello friends. I am also named Shelley, and welcome to my blog. Since this hop is anything goes, I decided to take a departure from my paper crafts and share with you a fun yarn project I have been enjoying. This is an adorable flower pin I created. Isn't this sweet? I have made a variety of colors because they are so fun to accessorize my outfits with. I have had several compliments and even had some people ask me to make them to sell. This got me to thinking...I could offer these to my friends here at my blog. So, here is a little more information about them: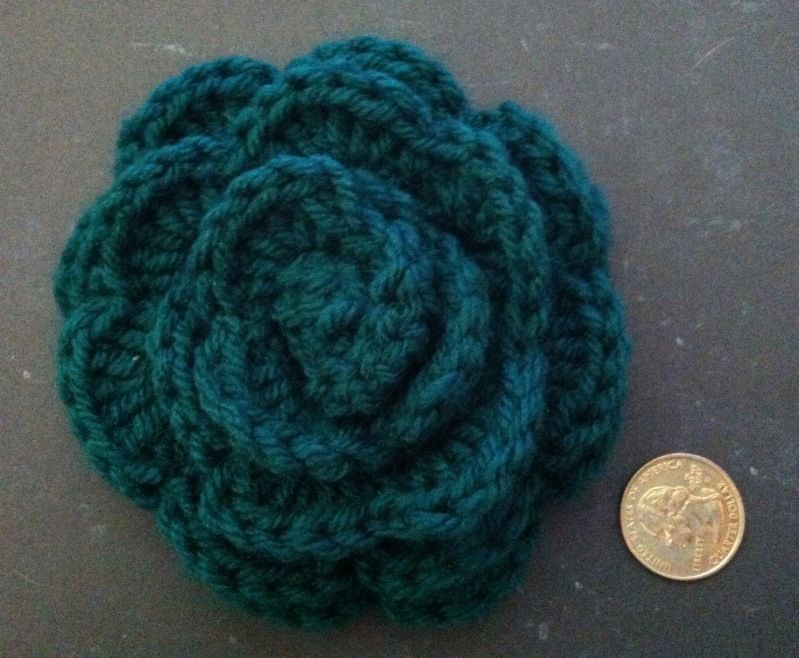 The flower pins are approximately 4.5" across. These are the perfect size to be showy and flirty with your fashions. They have a pin attached to the back so you can wear them on anything. (I was thinking a headband or hat would be adorable). I can make them in the following colors:
Turquoise
purple
hot pink
burgundy
rose
black with flecks
navy
mustard yellow
sage green
lemon yellow
cornflower blue
red
white
Is there a color you don't see? Email me.
I will charge $10.00 each and this includes free shipping to anywhere in the U.S. If you order more than one, I will charge an additional $7.00 for each item. If you want them to give as gifts, each one comes already packaged in a clear acetate bag with a cute header. All handmade, all originally put together by yours truly. :) Simply email me your order and we can process it through Paypal. And, as an added bonus, for leaving a comment on my blog today you will not only be eligible for the giveaway sponsored on this hop, but I too will be giving a pin away to one lucky winner that I will randomly choose.
I hope I hear from you!! If you like what I have to share here at my blog and would like to visit again, I hope that you will become a follower! Have a wonderful day!
Your next stop on the hop is
Miranda.