I am beyond happy with the design of my blog.
Ashley
did a great job, didn't she? I haven't had a chance to share anything lately because I was on a much needed vacation to....Hawaii! Yes! My son is stationed over there in the Coast Guard and I was lucky enough to spend some time with him and his lovely wife. Now, I am home again and ready to get motivated and share with you all some projects, videos and all kinds of fun crafty fun. Who's with me?
Before my trip, I did manage to complete a card for my team's card swap. The theme was fall or Halloween. Of course I wanted to go with the Halloween version. It's a little early for spooks, but I couldn't wait to share.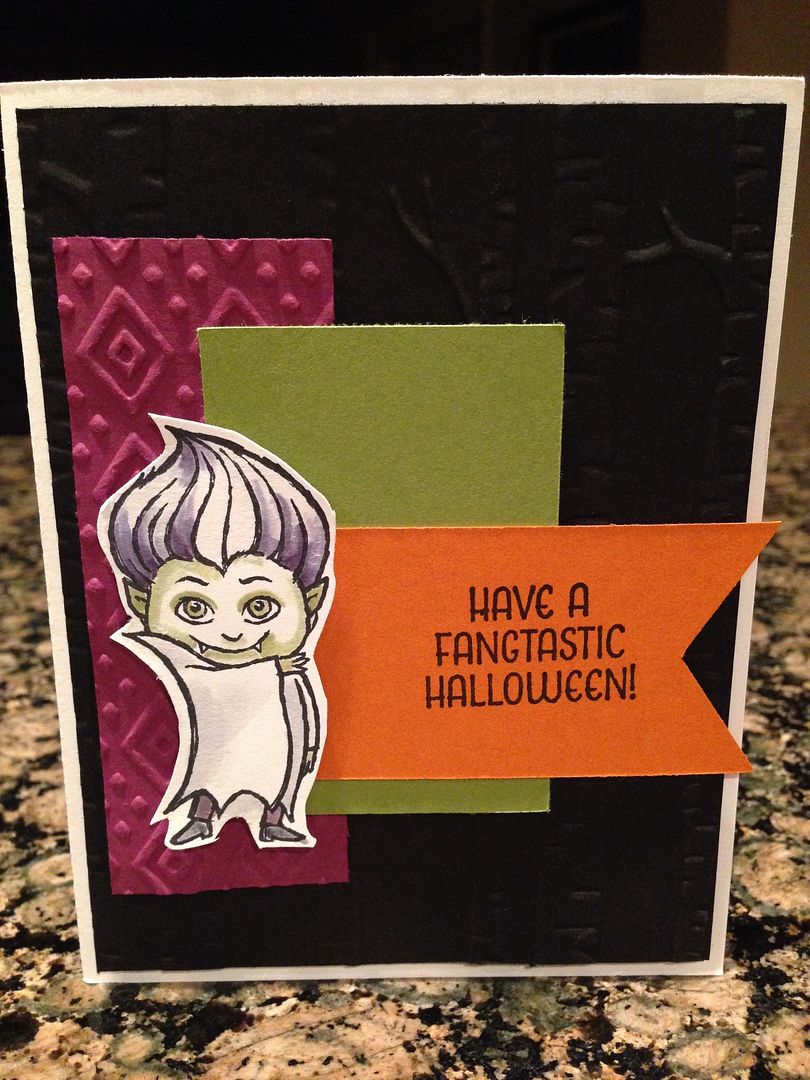 This is a new stamp set now available in our Holiday catalog. If you'd like to check it out and the other fun items I used, please pop on over to my store and check it out!